Regular price
Sale price
$0.00 USD
Unit price
per
Sale
Sold out
Sunday Circle is our weekly craft circle make-along focused on specific types of projects! 
Our next group project is: PET PROJECTS. AKA clothes, toys, and accessories for your animal friends. Have you been wanting to make a project for your pet? Now is your chance to start one & work on it weekly with fellow yarn & pet lovers!
In the past this circle has been part-class, part-craft circle, but with this series we're transitioning it into a purely social circle. If you're new to knitting or crochet, sign up for our beginning knitting or beginning crochet classes.
For every project series I'll have a project idea & pattern for each craft & experience level (below), so anyone can join & learn to make something they've never made before. These circles are inclusive of knitters and crocheters of all experience levels who are comfortable self-guiding themselves through their projects. I will be available to answer questions if you need help, but will not be offering any in-depth instruction.
If you're still learning to knit or crochet and need some guidance you can sign up for Beginner's Open Studio or Advanced Open Studio to learn or get practice on any techniques you don't know, then come to this circle to practice and work on your project.
No need to come to every session, you can stop in to however many you want to!

I've linked some pattern ideas below for each craft & skill level, but you are of course welcome to find your own to use too. I like to use Ravelry's Advanced Search function to find patterns (pro tip: don't type anything in the search bar, just use the filters to narrow down your search)!
*crochet skill level descriptions / knitting skill level descriptions
Seats are limited and on a first come, first seated basis. Reserving a spot in advance does not guarantee you a seat (though we have room for quite a few people so I don't expect this will be an issue!)
View full details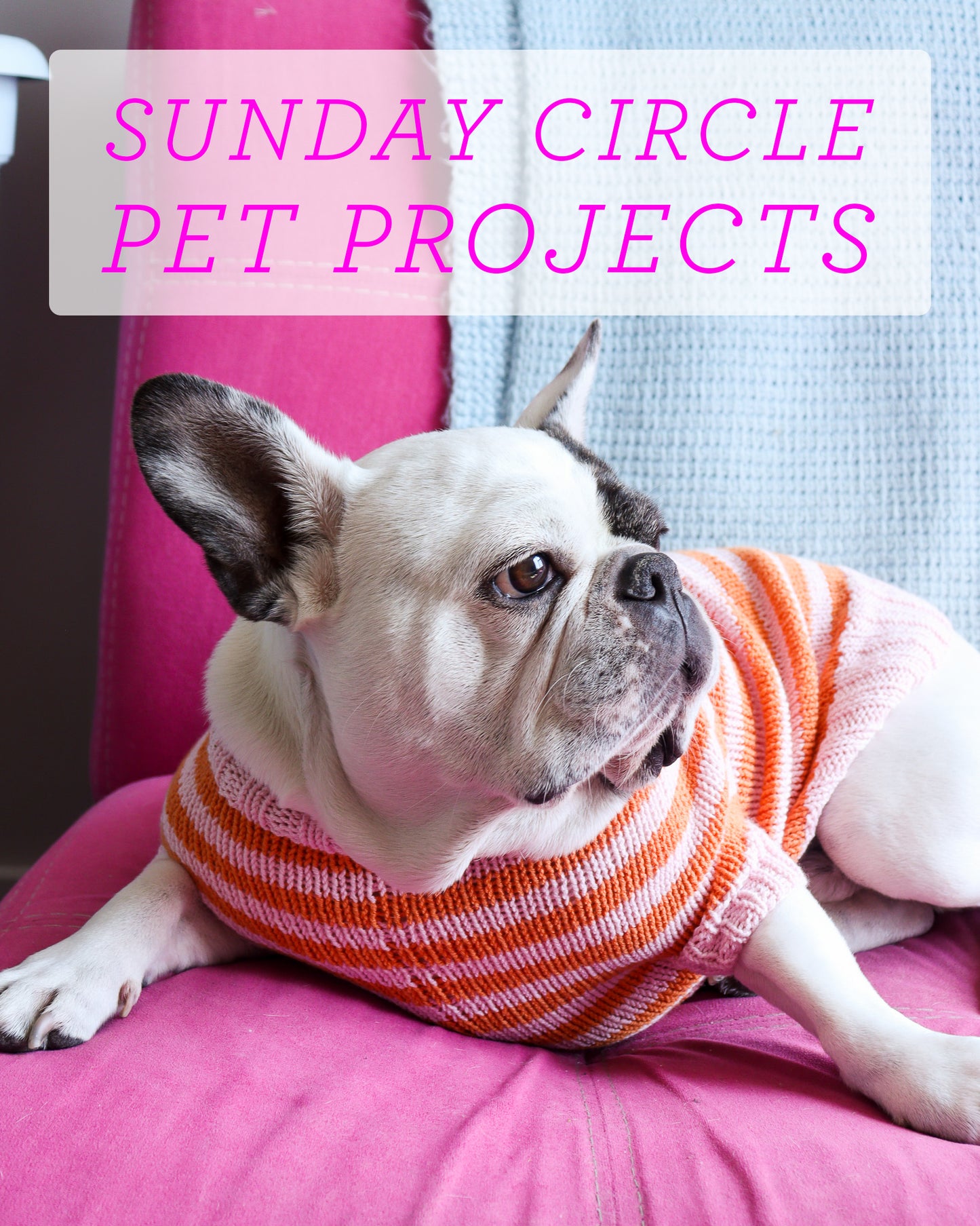 Photography
When you attend an event at our shop you agree to be recorded and photographed during the event. If you would like to request that your face, hands, or body not be in any photos or videos that we share on social media please send an email requesting so any time prior to the start of the event to hello@cleosyarnshop.com. You may still be recorded or photographed during the event but we will respect your request that the videos or images of you not be shared online.