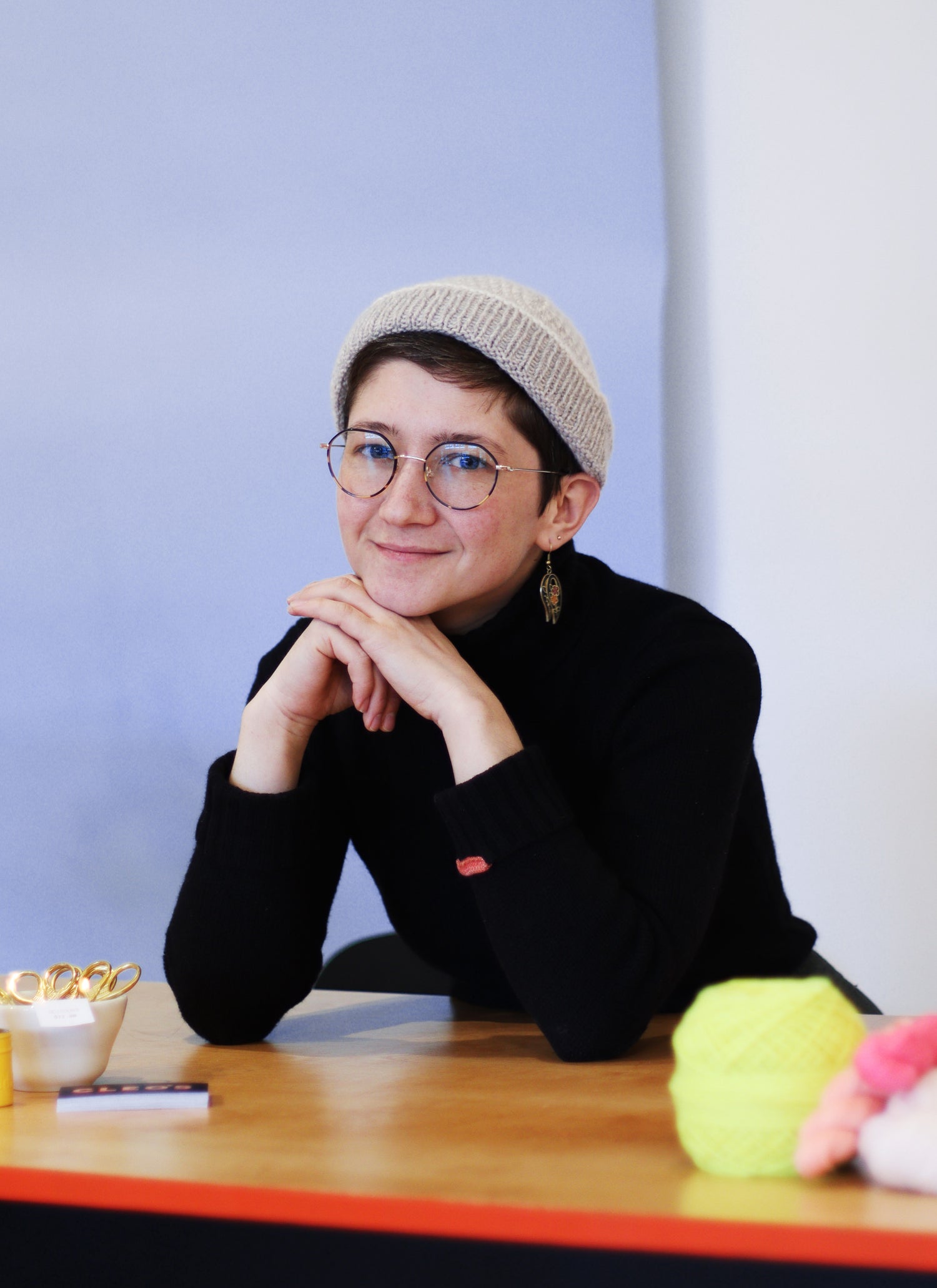 Hello hello!
I'm Cleo (they/she). I used to run Cast Away Yarn Shop in Santa Rosa, California with my mom Justine, before I left it in her capable hands in 2020. It didn't take long for me to realize I wanted back into the yarn game, so I decided to open a new yarn shop in Brooklyn, New York in November 2022!
The shop is in East Williamsburg, in a renovated warehouse with a garage door we keep open in nice weather. Griffin (my sibling who shares the space with me, see below) and I built all the display and furniture in the shop from scratch, with much help from our parents Paul (a craftsman and contractor) and Justine (the above mentioned yarn shop owner and unofficial interior designer).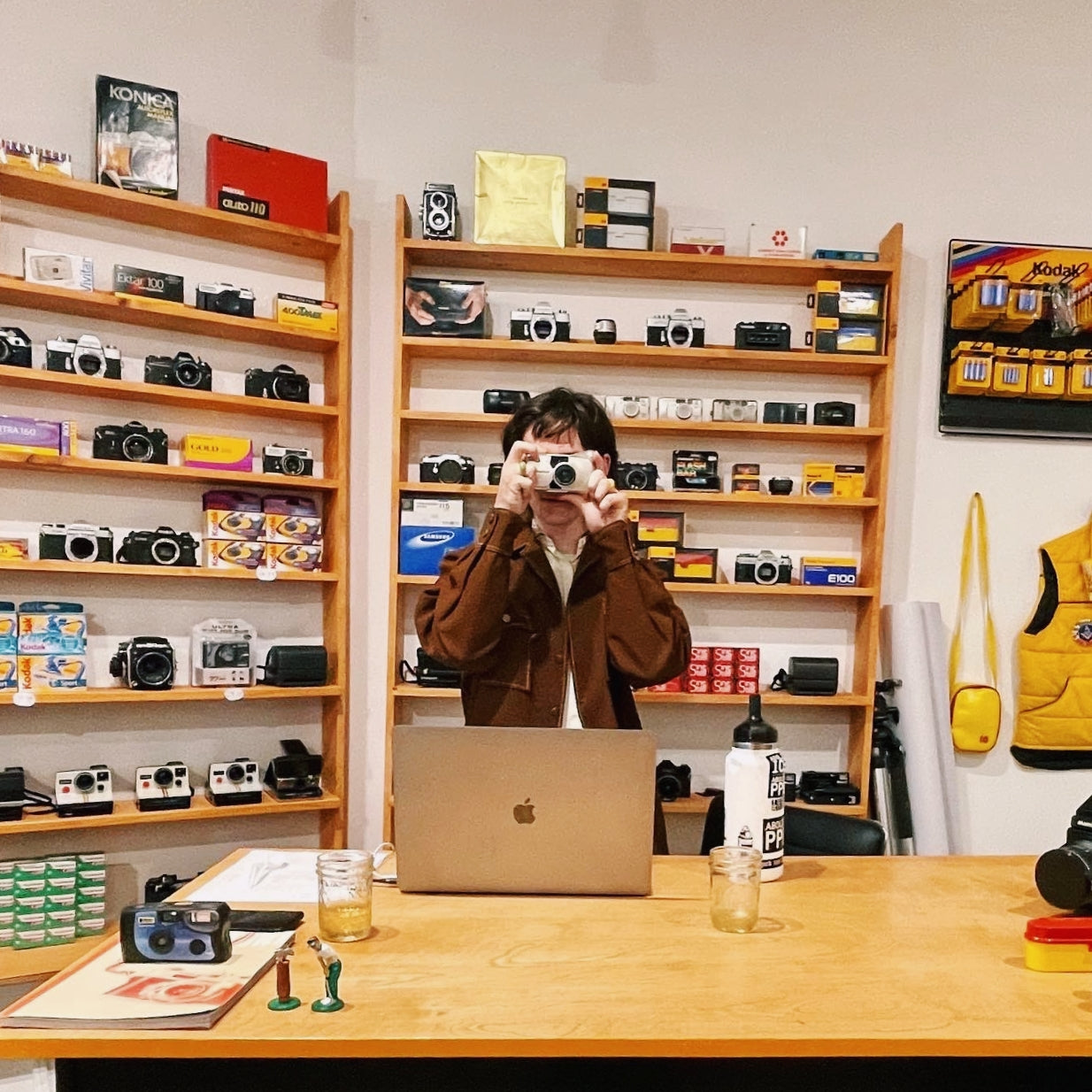 My sibling Griffin (they/them) shares the space with me as Heartbreaker Cameras. They sell vintage film cameras, polaroids, film, disposable film cameras, and camera accessories.
On the crafty side of things, we sell all natural fiber yarns, tools for knitting, crocheting, and table loom weaving, as well as some books, notions, and bags.
We love meeting those who are into crafts & cameras. Come by the shop and say hello!
Directions to CLEO'S